Terrace & Garden
Time to watch the sun rise and set. Time to think, read, marvel, relax and feel the peace. Feeling revitalised and bringing your soul, spirit and body into tune again - it is all so easy here.
Enjoy your holiday: San Genesio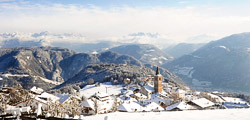 San Genesio and the Salto

Fascinating holiday world...
Summer

Summer freshness...
Winter

Fabulous winter holiday...
Experience Bolzano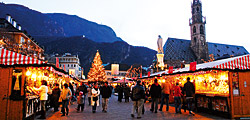 Experience Bolzano
Mercatino di natale
Bolzano Card