Our beauty farm
Tender loving care for body, mind and soul! Our beautician will pamper you with various massages and beauty treatments. Treat yourself to something that will do you good!
An apple massage with fresh apples and pure apple oil from South Tyrol will help you to relax and give you peace of mind. A back massage with mountain pine oil will relieve tension and promote good health. Sheer strength from nature! You can buy our apple cosmetics and the products of the Trehs cosmetic line, based on mountain hay, mountain pine oil and water from the vine, at a good price.
Massage
read more »
Reflex zone stimulating foot massage
89,00 €
50 min.
Full body massage
89,00 €
50 min.
Breuss disc regenerating massage
55,00 €
25 min.
Trattamento del colon stimolante per la digestione
52,00 €
25 minuti
Salten mountain herbal stamp massage
103,00 €
60 minutes
Cosmetics & Beauty
read more »
Manicure with hand massage
59,00 €
40 min
Pedicure with food massage
75,00 €
55 min
Individual pregnancy massage
89,00 €
50 min.
Relaxation ritual for future moms
139,00 €
70 min.
Health check-up
read more »
Preventive check up
145,00€
90 min.
Packings and peelings
read more »
Stress relieving ear candeling ritual
75,00 €
40 minutes
Tension-relieving oil casting ritual for head and neck
103,00 €
50 min.
Enjoy your holiday: San Genesio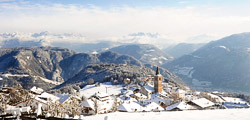 San Genesio and the Salto

Fascinating holiday world...
Summer

Summer freshness...
Winter

Fabulous winter holiday...
Experience Bolzano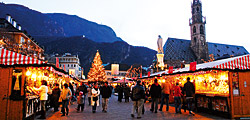 Experience Bolzano
Mercatino di natale
Bolzano Card