Living
The radiating warmth of wood. Guests would love to stay here just that bit longer.
Our suites are roomy, inviting and cosy. All suites have a tiled stove, a cosy "sitting-corner" and an irresistibly comfortable sofa. Experience a renewed sense of wonder each day with the incredible view of the Dolomites from the large balcony. With the soothing chirp of the birds, you can embrace your dreams and enter a world of utter peace and relaxation.
Enjoy your holiday: San Genesio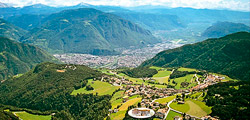 San Genesio and the Salto

Fascinating holiday world...
Summer

Summer freshness...
Winter

Fabulous winter holiday...
Experience Bolzano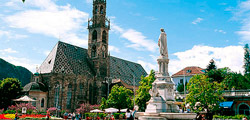 Experience Bolzano
Mercatino di natale
Bolzano Card