Dining room
Opening hours:
11.30am - 2pm and 7pm - 9pm, day off: Tuesday
Harvest Festival - golden shades of Autumn »

An atmosphere that brings cheer with a spectacular backdrop for unreserved culinary contentment. Dear guests: This is a place where we truly relax. The Tschögglbergerhof is cosy, the service is friendly and competent, the food is almost too good and the view over King Laurin's Catniaccio is endlessly mesmerizing – a dream!


Sample Menu »


We are members of the "Südtiroler Gasthaus" group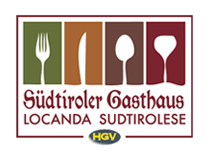 Enjoy your holiday: San Genesio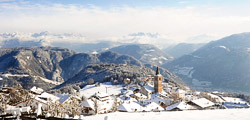 San Genesio and the Salto

Fascinating holiday world...
Summer

Summer freshness...
Winter

Fabulous winter holiday...
Experience Bolzano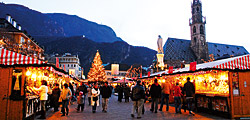 Experience Bolzano
Mercatino di natale
Bolzano Card