You are here: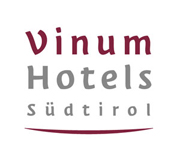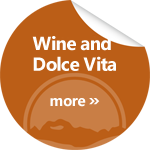 Superior kitchen & careful selected wines in the Vinumhotel Tschögglbergerhof
Relaxed and unique
Wine is enjoyment, vitality, sociability, nature, South Tyrol, fun, laugh, secret ....
Just as the Hotel Tschögglbergerhof.
In 2016 the Vinum Hotels South Tyrol have been founded!!
We take part of it!!
As a founding member we live the topic wine every day!
The wine tasting with the hostess and the sommelier Hedwig Gamper;
Vintners honor us with a personal visit during the wine weeks;
Tours and tasting in the Europe's highest sparking wine cellar "Arunda";
How does a wine barrel develop? We observe the single barrel developer of South Tyrol . The brothers Mittelberger leave us astonished…. ferment barrel, Lager barrel, Barrique!!!
Vineyard tours where you can explore the art of the vineyard, techniques of the grape harvest and the secrets of the wine production;
Visits of the cellars with wine tasting;
Information to the several events to the topic wine.
Wine and beauty have always been loved since antiquity. Dive yourself in this wonderful present of nature!
Wine list »
Enjoy your holiday: San Genesio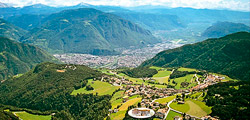 San Genesio and the Salto

Fascinating holiday world...
Summer

Summer freshness...
Winter

Fabulous winter holiday...
Experience Bolzano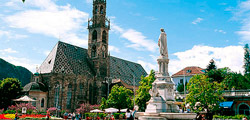 Experience Bolzano
Mercatino di natale
Bolzano Card